The Fiscal Goat
---
Bookkeeping services specializing in clean-ups. Tax services for individuals and small businesses.
Address: 351 Howard Ct, Hollister, California
Phone: 831-222-8383
Website: https://fiscalgoat.com
Email: schare@fiscalgoat.com
Levin & Tabon LLP, CPAs
---
The founders and specialists in supporting Cheqbook! No better place to go for support for this great program.
Address: 140 Hoohana, Suite 210, Kahului, Hawaii
Phone: 8082701090
Website: https://maui.cpa
Email: doug@maui.cpa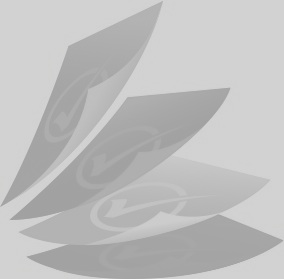 Onesource Consulting LLC
---
Address: 6900 Virginia Manor Road Suite 111 Beltsville, MD 20705, MD, Virginia
Phone: 9632789874
Email: akakarla@onesourcesbc.com
Indus Fincorp LLC
---
Indus Fincorp LLC, provides financial guidance for businesses through planning and ongoing advisement. We also support individuals with personal accounting and tax needs. Our approach is focused on establishing relationships with our clients, so we have a vested interest in helping them achieve their strategic and financial goals. Our team comprises of certified and experience finance professionals who help our clients to grow their business along with finance and accounting growth.
Address: 7901 4th St N, STE 300, St Petersburg, Florida
Phone: +17272226446
Website: http://www.indusfincorp.com
Email: parth@indusfincorp.com
ReQuest Services
---
ReQuest Services of Las Vegas, Henderson, NV offers a wide range of services to support the accomplishment of each client's specific business goals. Our solutions are designed to eliminate the majority of bookkeeping concerns so that our clients can focus exclusively on growing their businesses. Our mission is to provide the professional bookkeeping services that will help each client achieve his or her goals for growth and development, economic stability, and compliance with laws and government regulations. We believe in the value of relationships, which is why we view every client relationship as a partnership…and truly believe that our success is a result of your success. ReQuest Services of Las Vegas, Henderson has almost 20 years of cumulative bookkeeping experience to call upon when assisting you in achieving financial success in your business endeavors. We are committed to providing close, personal attention to each and every client and we take pride in giving you the assurance that the bookkeeping expertise you receive comes from years of our advanced training, technical experience and financial acumen. Although located in Las Vegas, Henderson, ReQuest Services provides professional bookkeeping services to clients across the continental United States. To find out more about ReQuest Services Services, please click here. Then, after browsing through our website, please feel free to contact us with any questions you may have or to discuss how we may assist you with any of your bookkeeping needs!
Address: 4880 W University Ave, Las Vegas, NV
Phone: 7027729400
Website: http://www.requestllc.com
Email: taxes@requestllc.com
Aloha Accounting & Tax, LLC
---
Address: PO Box 1361, Puunene, HI
Phone: 808-895-9700
Website: http://www.alohaaccountingandtax.com
Email: jdrout@maui.net
Montgomery Pacific Corporation
---
MontPac is a full-service, outsourced accounting firm for small to medium-sized businesses from different industries.
Address: 4120 Douglas Blvd., #306-196, Granite Bay, CA
Phone: 8084694528
Website: https://montpac.com/
Email: cheqbook2-mp@montpac.com
FATPOS HUB
---
"FATPOS" is a name derived from the services which we provide viz. Financial Accounting, Taxation, Payroll Processing Outsource Services. Every business needs these services in order to achieve its business goals and derive monetary from it. In this modern world of start-ups and enterprises, everyone knows what problem they are trying to solve through their start-up, but what they don't know or understand is the financial and compliance aspect of it.
Address: Mahakali Caves Road, Mumbai, Maharashtra
Phone: 91-7021617987
Website: http://www.fatposhub.com
Email: jayeshgavankar94@gmail.com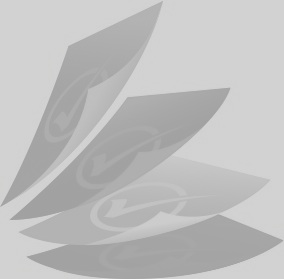 David Kang, EA
---
Address: 1332 E. Valencia Drive, Fullerton, California
Phone: 714-521-7300
Email: david.kang.cpa@zoho.com
Erica L Bunker LLC
---
Financial Strategist and Business Coach. I tell it like it is for business startup, tax planning, and money flow in your business so you can keep more of it and have more free time!
Address: 2714 Washington Street, Suite 1005, Greenville, Texas
Phone: 9034130207
Website: http://www.EricaLBunkerLLC.com
Email: Hello@EricaLBunkerLLC.com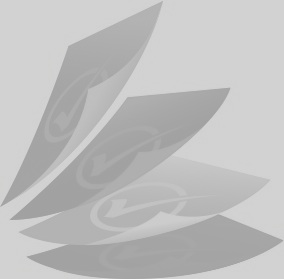 Ghislain
---
Phone: +22676675479
Email: man.tiemtore@gmail.com
Crystal Bookkeeping Services
---
Address: 4803 College Avenue, Hillsboro, Ohio
Phone: 937-205-8564
Email: crystaloriondo0330@gmail.com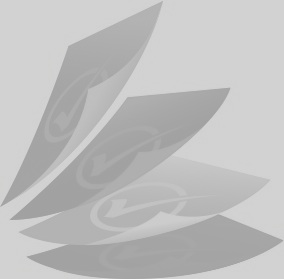 Beyond Tax and Bookkeeping
---
I am an experienced CPA with many successful years' helping clients with bookkeeping, tax and consulting services. Our accounting firm serves clients across the US. You've come to the right place to ensure that your business is compliant with the IRS and getting the max tax benefits.
Phone: 832-356-8717
Website: http://beyondtaxus.com
Email: beyondtaxus@gmail.com
Kevin R. Minkoff, CPA, PC
---
We are Portland, Oregon's premier CPA firm. We offer full-service business management consulting and business and personal income tax planning and preparation. We are Not Your Ordinary Bean Counters!
Address: 12508 NE Halsey St, Portland, Oregon
Phone: 503-252-3988
Website: https://www.nyobc.com
Email: kevin@nyobc.com